Now it is the time to splurge. Pls read the TERM & CONDITION(on the right right column) before reserving or ordering your sale item. 1) AIGNER HOBO TONAL LOGO HANDBAG-Available in

BLACK(SOLD)

&

MAROON BURGUNDY(SOLD)



Description:
This Tonal Logo Hobo is made of a durable tone on tone fabric featuring the Aigner "A" logo with PVC strap and trim. Fully lined with a zippered storage area featuring a zippered pocket, zippered security storage pocket and two slide in pockets inside of the bag. Two extra storage sections on each side. Adjustable shoulder strap (9.5"-12"). H9"xW12". So gorgeous.
Material:
A logo canvas with faux leather trim
Colour 1A
:
Black (sold)
Colour 1B:
Burgundy (sold)
Price:

RM320.00

each

(pls quote 1A forBlack and 1B for Burgundy)2) AIGNER "ALL ABOARD LOGO" SHOULDER BAG
-Available in

BLACK(SOLD),

CAMEL/TAN(2pcs) &

BURGUNDY(2PCS-SOLD)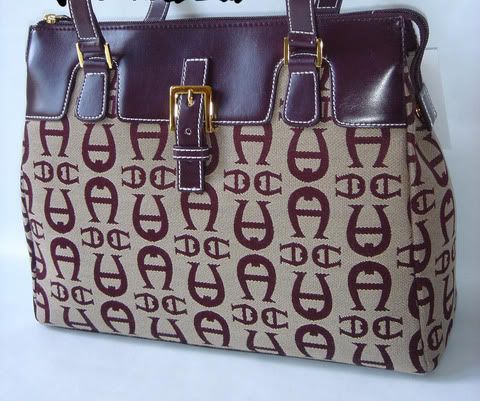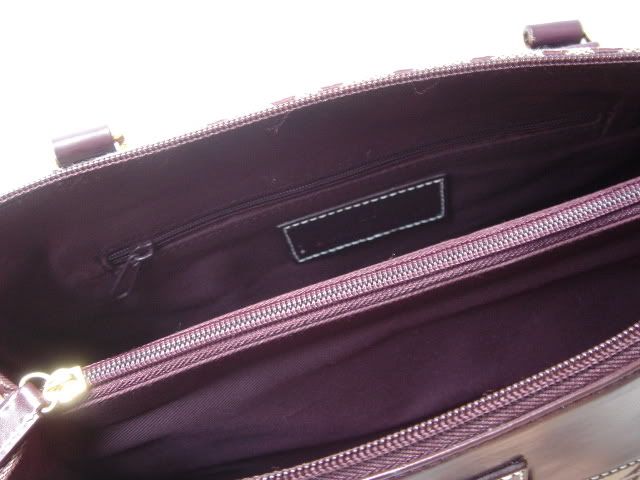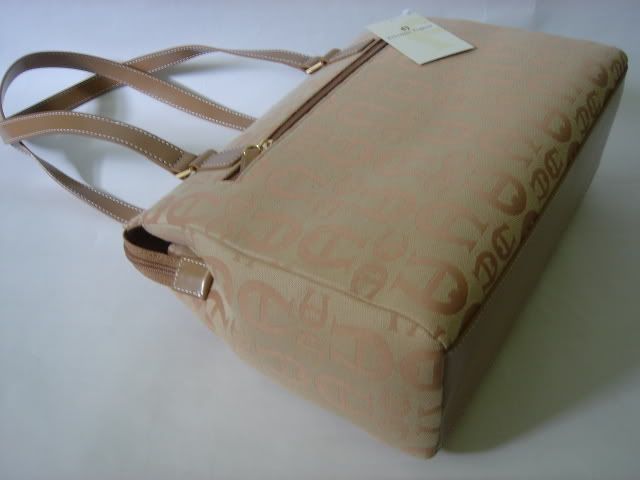 Measurements
:12" L x 9" H x 4.5" W (31cm x 23cm x 11cm) and 24" Adjustable shoulder strap
Details
:Zip top closure, Middle zippered compartment,Back zip pocket, Inside zip and 2 Multi-function pockets
Material:
A logo canvas with faux leather trim GOLD HARDWARE
Color 2A:
Black (SOLD)

Color 2B:
Camel Tan Creme
Color 2C:

2 pcs Burgundy (SOLD)
Price:

RM350 each

(Please quote accordingly to the CODE when ordering)3) NINE WEST GET CHARMED HANDBAG

(SOLD)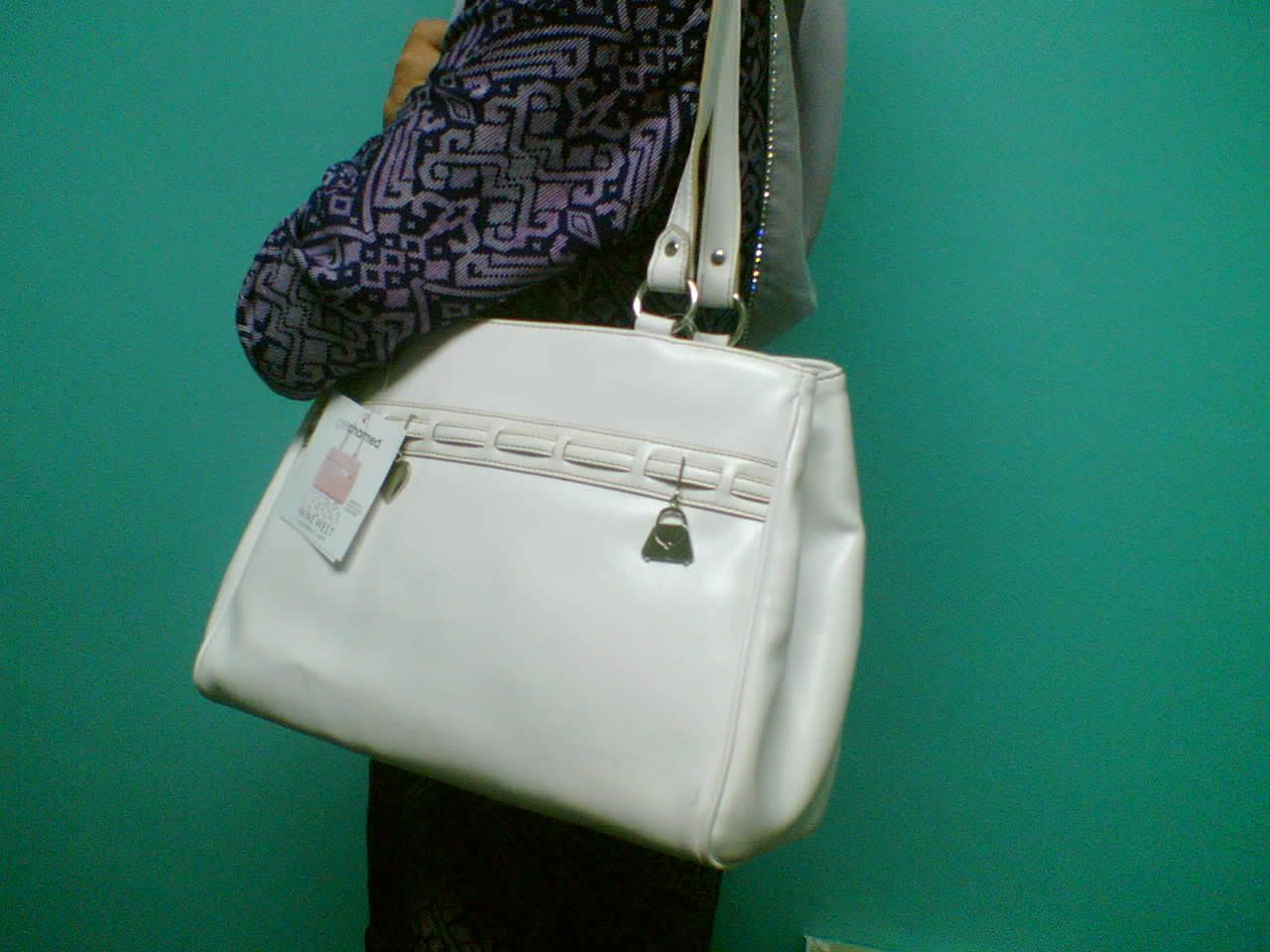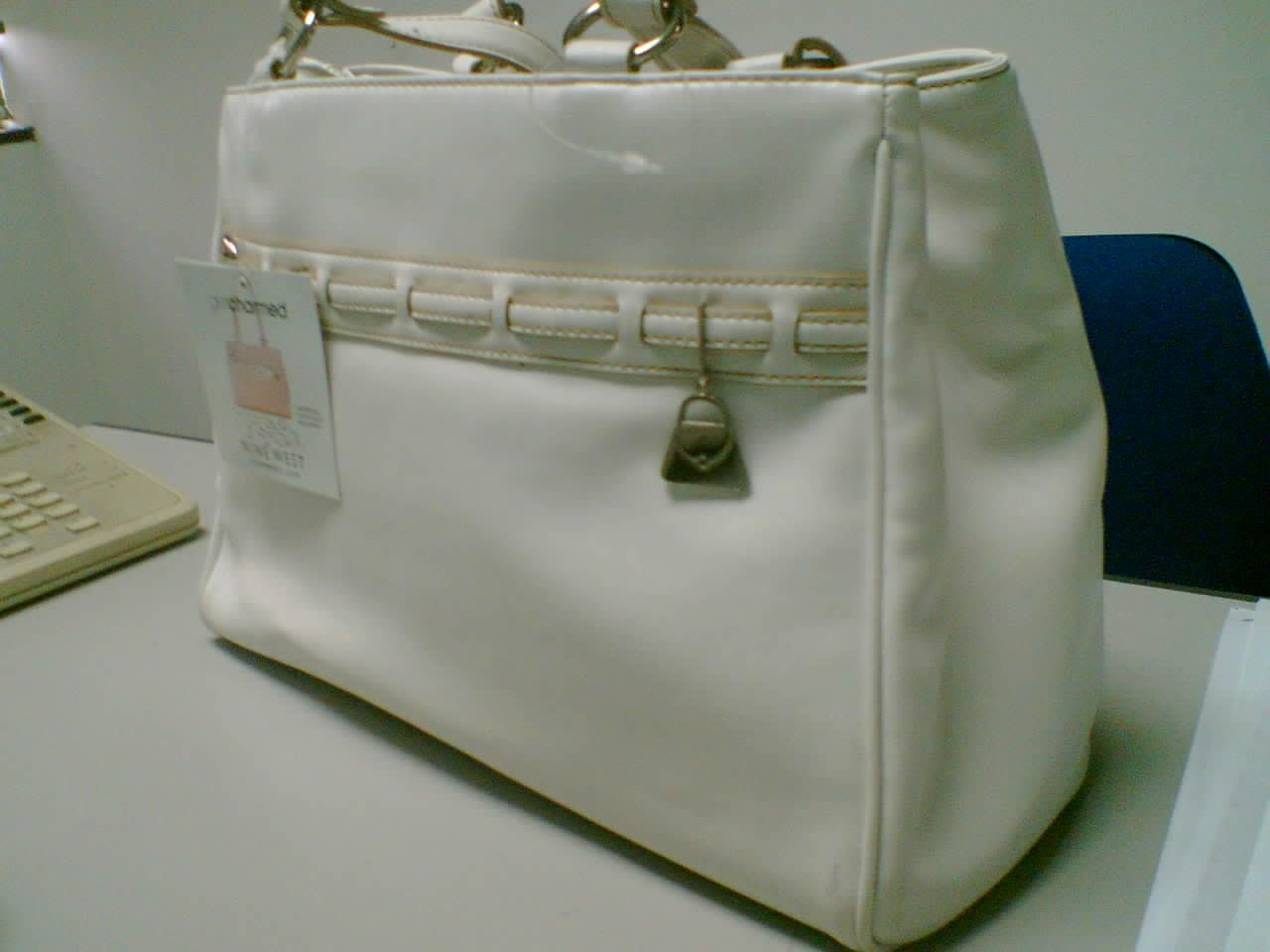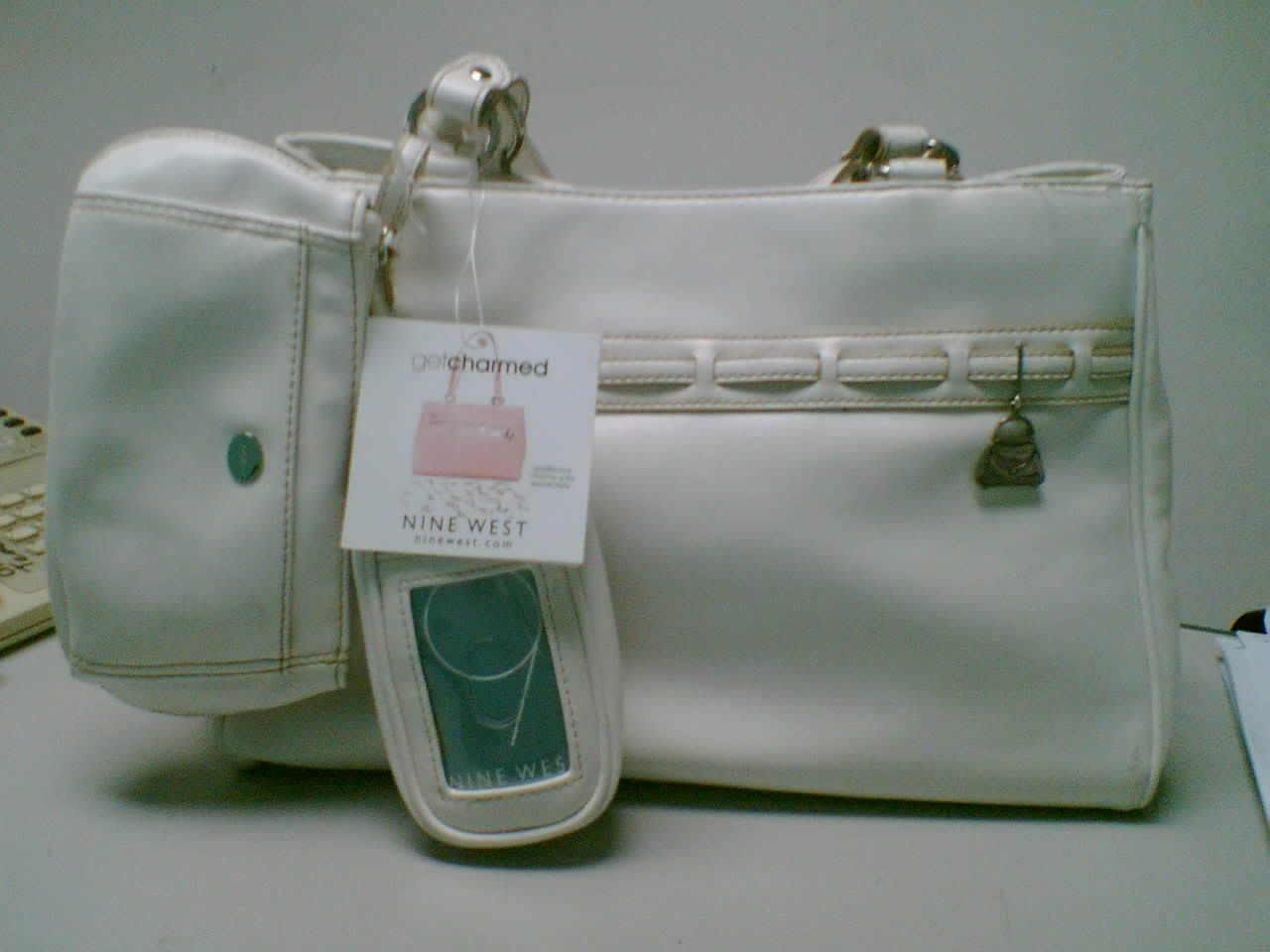 Description
: This is a great white summerhandbag to display all your favourite charm. It includes cell phone case and also cosmetic case and it has a slots for credit card, two zipper areas and lot's of space.
Colour:
White
Measurement
: 9 inches height, 13 inches width, 5.5 inches depth
Price:
RM150

4) AIGNER "NEWBURY" SATCHEL SHOULDER BAG
(SOLD)

Material :
100% GENUINE LEATHER Silver hardware
Measurements:
11" in L x 6.5" in H x 4" in W (28cm x 17cm x 11cm), 26" (66cm) Adjustable shoulder Straps,8" (20cm) Straps drop (Extra: removeable long shoulder strap)
Details:
Double zip top closure , Inside zip and multi-function pockets, Aigner logo lined with Aigner logo charm
Colour:
Hazelnut/Camel
Price:
RM569

5) AIGNER BELVEDERE Collection(true classic)
Description:
The dark chocolate brown Italian genuine glazed leather is beautifully enhanced by the polished gold tone nickel hardware. The matching color of top stitching and the classy, sleek lines gives this collection an almost regal look.This perfectly sized bag has a flat platform base, so sits firmly when set down, it has a large zip close pocket with leather tag pull on the back side, and the slender double handles are buckle adjustable with a generous 11" drop. This lovely bag has a zip top close so opens very wide. There is a center zip compartment dividing two open compartments on either side of it. The front wall has a large pouch pocket, while the back wall has a cell pouch, a mid size pouch and a zip compartment adorned with the Etienne Aigner embossed leather emblem.
Measurement:
12" x 8.5" x 4"
Color:
Chocolate
Price:
RM499

6) AIGNER "CHELSEA" MINI BAG(2 pcs of this)
Measurement
: 9" in L x 5.5" in H x 3.5" in W (23cm x 14cm x 9cm)
Details:
Zip top closure, Inside zip & 2 slip pockets Colour: Black with dark brown faux leather trimming
Price:

RM250

7)

AIGNER HARDWARE GREY TWEED
Measurement: 9" wide; 6" tall; 4" front to back; Shoulder strap drop 8"
Details: Large Interior Zip Pocket divides bag into two compartments; two Interior slip pockets and zip wall pocket; Front exterior pocket with magnetic snap closure; Magnetic Snap closure cross over strap
Colour: Grey tweed with black faux leather trimming
Price: RM290